Isn't he adorable?
---
From Wikipedia:
Pusheen is a cartoon cat who is the subject of comic strips and sticker sets on Facebook. Pusheen was created in 2010 by Claire Belton and Andrew Duff for a comic strip on their website, Everyday Cute. The original comic strip series included characters modeled after Belton, Duff, their dog named Carmen, and Pusheen, a chubby gray tabby cat based on Belton's childhood cat. Her name stems from the Irish word puisín, which means kitten.
---
Ya know, sometimes I'm a bit jealous of artists that can draw something simple and cute. whenever I try to draw them it looks different and funny.
So some of the comics are funny and I even have two Pusheen t-shirts and a Pusheen mini-doll.
There are too many pics and gifs so I'm just going to leave a few here…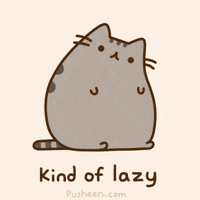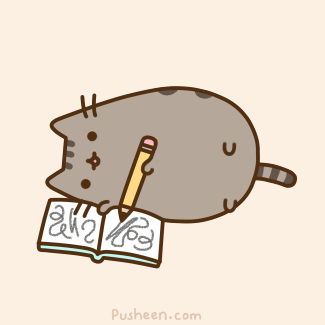 Images are not mine, they belongs to their rightful owners